Business First Hosting is a division of Wheat Communications, LLC.
The owners of Wheat Communications, LLC have been doing business on the web - well, since you could!

We are a powerful team.
The owners of Wheat Communications, James & Barbara Cardin, are dedicated to making certain they provide you with powerful, reliable, responsive top-notch business hosting.
We know our clients and their Internet Marketing needs. We research trends and watch for those things that our clients may need in the future.

We are here to keep our client's website up, loading quickly into the browser, and provide them with robust, excellent email services.
Hosting is not just a sideline to us: it is a MAIN focus - a MAIN emphasis.
Why do we host our client's sites?
We know the importance of your website to your business. And, we know that email is critical. Over a decade ago we decided we need to make certain we had very reliable website and email services for our clients. And, we wanted to make certain that no software or hardware interfered with them doing good business on the web. The ONLY way to make that happen is for us to own and operate our own hosting server. We KNOW what scripts run on this server. We KNOW what website content is on our server. And, we KNOW the hardware that is running. In this way we can give you, our client the HIGHEST level of service.
An Oklahoma Tradition of Excellence.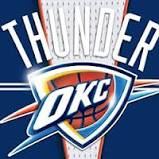 Wheat Communications, LLC is based in Oklahoma - where they carry on the Oklahoma traditions of doing more than asked, giving more than needed, and providing the very best in friendly customer service.